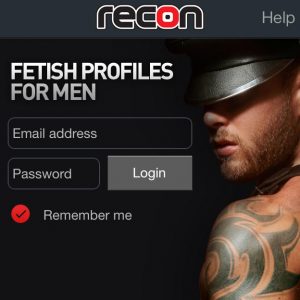 Our friends at Recon have added Watersports as a fetish interest on their app.  To promote this new interest group they have produced a great new video and our sheets feature prominently.  Check it out here and see just how much fun you can have on one of our sheets, and not just Watersports.
Recon is the world's biggest dating app exclusively for gay, bi or curious men into fetish. Not only an app, but an online profile accessible on recon.com. Completely free and the best way to meet like-minded men seeking men into fetish.
Recon's Home feed feature provides you with up-to-date, real-time info on Recon and the world of gay fetish. It's your one stop shop for news and articles on the latest goings on, as well as giving you updates on the latest events.
As well as online you will find Recon at a wide variety of events.  They organise and promote London Fetish Week in July each year and can be found at most of the main events on the International Gay calendar, including Folsom, IML, Folsom Europe etc so it you are at any of those events look out for them and of course look out for us as well.